Annual Reports
Current Report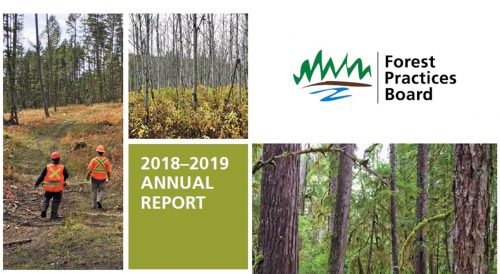 Every year an annual report is published that outlines the Forest Practices Board's activities and achievements of the past fiscal year.
Excerpt From Board Message
The past year has been one of change at the Forest Practices Board and for forest management in BC. Perhaps the biggest change in forest practices for the year was the introduction of Bill 21 in February.
While change is overdue, and welcome by many, we also need to make sure the changes made are thoughtful, balanced, and effective.