Annual Reports
Current Report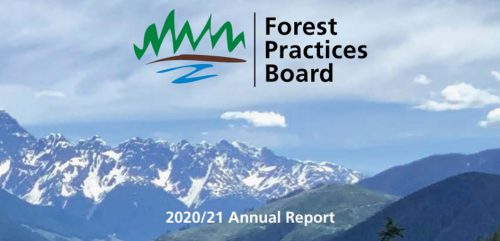 Every year an annual report is published that outlines the Forest Practices Board's activities and achievements of the past fiscal year.
Excerpt From Chair Message
Like many organizations, the Forest Practices Board had to modify its work considerably in the past year to meet safety requirements of the COVID-19 pandemic.
Despite the challenges of the past year, we expect to come out of the pandemic and return to our full operations with a clearer, stronger and more focused approach that will better serve the public, the individuals and the organizations we work with.