Annual Reports
Current Report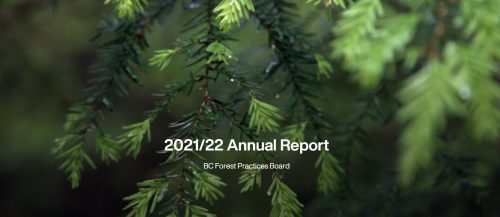 Every year an annual report is published that outlines the Forest Practices Board's activities and achievements of the past fiscal year.
Excerpt From Chair Message
There's a lot of discussion in BC about paradigm shifts, and I think in BC there's actually two different paradigm shifts for forestry under way at the same time. The first is to better address Indigenous interests and rights and move towards reconciliation. The second paradigm shift is about how we actually manage our forests to better reflect ecosystems, ecosystem health, and the services that they provide.
Previous Reports