Issue #25
Summer
2021
---
In this issue:
---
Chair's Message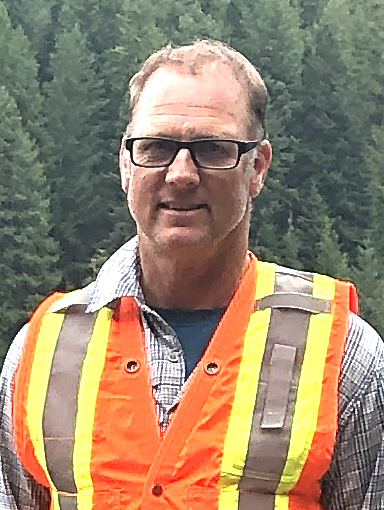 The past summer brought a barrage of stark reminders of the impact climate change is having on our society and our ecosystems.  The heat dome at the beginning of the summer was of a magnitude and impact that forces us all to rethink our understanding of the severity of the new climate extremes. And while we should not have needed another reminder of how serious the risks of fire are to our health, our safety, our forests and ecosystems, our economies, and our very sense of wellbeing, we got it in spades.
Here at the Board, we believe that the most important issue facing the management of our forests in BC is climate change. BC's Preliminary Strategic Risk Assessment concluded that severe wildfire season, seasonal water shortage, and heat wave events are the three greatest climate risks to BC, and we saw all of them this summer.
We need to make substantial changes to forest practices to adapt to a changing climate and to manage for the increased severity and frequency of forest fires. The province has initiated changes in how it manages forest fuels, including introduction of new funding programs. There is widespread recognition that change is needed.  However there is uncertainty about what changes will be most effective.
The Board has done significant work related to wildfire in the past, and we need to do more to support the necessary changes that BC is facing.  As a result, we will be launching a new series of reports and bulletins that focus on how we manage our forests to make them more resilient, better protect communities and people from fire, and reduce the negative consequences that climate change is creating for our forests.
The necessary changes will not be incremental. The scale of the risks requires transformative change. Nor is there a single solution; changes will be needed in how we plan forest management, how we harvest, how we conserve forested ecosystems, and how we undertake reforestation. And some of the changes will be controversial. The Board will play a constructive role by identifying opportunities for improvement and providing trusted and credible information on how to adapt our forests to a changing climate.
Board Field Trip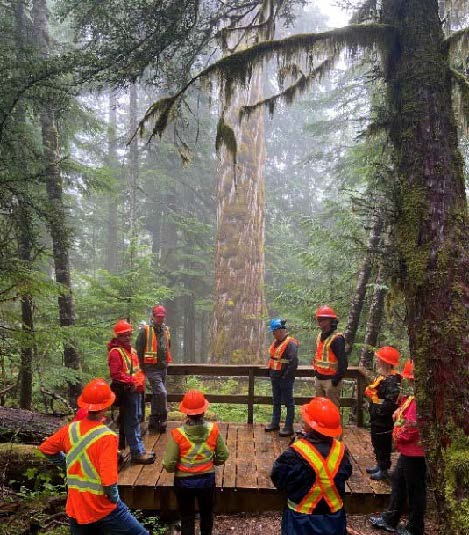 In early September, the Board members and a number of staff met in Campbell River and spent a day in the field. They visited the largest yellow cedar tree in the world, Admiral Broeren, with Western Forest Products staff and took the opportunity to discuss Western's planning and practices for old growth management. They then visited Quadra Island to see a woodlot that is managing in a complex environment, experimenting with different forest practices and working with local stakeholders. The next day the Board met with representatives from the Nanwakolas Council to discuss new practices around stewardship of cultural cedar, among other things, and with representatives from Interfor to discuss their strategies for Indigenous participation in forest management. It was a very worthwhile two days that allowed the Board to get out on the ground, meet with people, and hear their perspectives on some significant forestry issues facing BC today.
Wildfire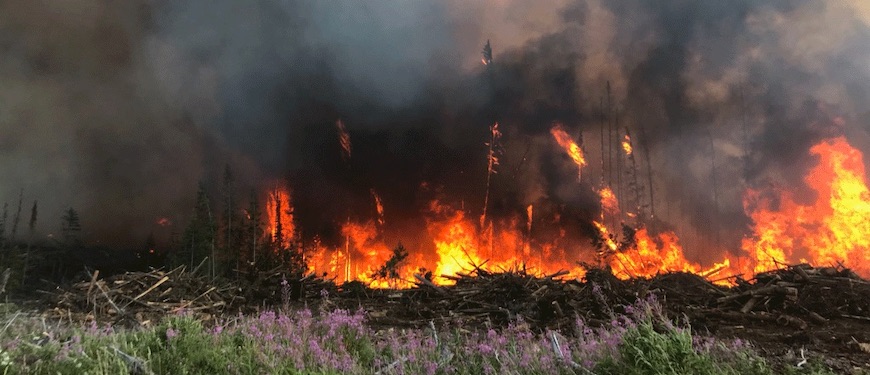 The summer of 2021 has been another unprecedented season for wildfires, with over 1500 wildfires and 850,000 hectares of land burned. These massive fire seasons are becoming a regular occurrence as our climate warms and as BC's forests are subject to increasing drought and heatwaves.
Following the unprecedented fire season of 2003, during which hundreds of homes burned in Kelowna, the Board put a significant amount of effort into investigating and reporting on forest fire-related issues. We published over half a dozen reports on this topic from a number of different angles. Our last report was published in 2015, on the topic of fuel reduction in wildland-urban interface areas. At that time, we reported that little fuel reduction work had been completed in the 10 years since our previous report on the topic in 2006. Since that last report was published in 2015, BC has experienced three more 'unprecedented' fire seasons – in 2017, 2018 and now 2021.
While it is tempting to do yet another report on the topic of forest fires, it is also appropriate to look back at what we learned in our previous work and what improvements we recommended, to see what is still relevant today. Through these reports, the Board has made more than two dozen recommendations, a few of which have been implemented, and many that have not but may still be relevant today.
Board Reports Related to Wildfire
Fuel Reduction and Wildfire Planning and Prevention
Industry Actions to Prevent Wildfires Following Forestry Activities
Protection of Land and Resources Following Wildfires
Reports & Recommendations
Several recent Board reports included recommendations to government and forest licensees. The Board requested responses to these recommendations and those responses are due in the next month.
Compliance with Biodiversity Requirements in the Nahmint Watershed, Complaint Investigation: The Board asked government to respond to these recommendations by September 15, 2021.
Reforestation in the Douglas-fir Subzone: Are Reforestation Choices Meeting Objectives?: Government responded to these recommendations in February 2021. The response described several initiatives government was working on. The Board requested an update by September 30, 2021, providing more detail on how the identified initiatives support management strategies specific to the dry interior Douglas fir ecosystem, and when implementation may be expected.
Logging in Fisher Habitat near Prince George, BC, Complaint Investigation. On September 7, the Board received government's response to these recommendations.
Once responses to these recommendations are received, the Board will evaluate them and will then share the responses on our website alongside the original reports. Look for an update in the next newsletter.
Special Report on Management of Recreation in BC
This special report was published in May of this year. The Board wrote this report after receiving many concerns and complaints over the last few years about forest recreation activities and how they are affected by forestry activity.
"Forest recreation is important in B.C., both as a valued part of residents' lifestyles and for the economic benefits derived from tourism," said Kevin Kriese, board chair. "Almost 80% of B.C. is public forest land outside of parks. These areas provide significant recreation and tourism opportunities, including hiking, hunting, fishing, mountain biking, backcountry skiing and more."
The Board identified three improvements BC can make to better manage its recreation resources:
collect better information about recreation resources;
conduct planning for recreation resources that involves First Nations and stakeholders; and
set objectives for specific recreation resource values to ensure they are adequately protected from the impacts of forestry activities.
The Board did not request a formal response to its recommendations, but instead hopes this report will help strengthen management of BC's forest heritage by highlighting the strengths and weaknesses of the Forest and Range Practices Act, as it relates to recreation resources, and by spurring a dialogue between the government and recreation stakeholders about constructive ways to improve the management of recreation resources
Shortly after the report came out, the Board was invited to participate in a webinar with the Outdoor Recreation Council of BC to discuss the Board's findings and recommendations. A video of the webinar is available on YouTube at: https://www.youtube.com/watch?v=nY8DnsXuwV8
Compliance Audits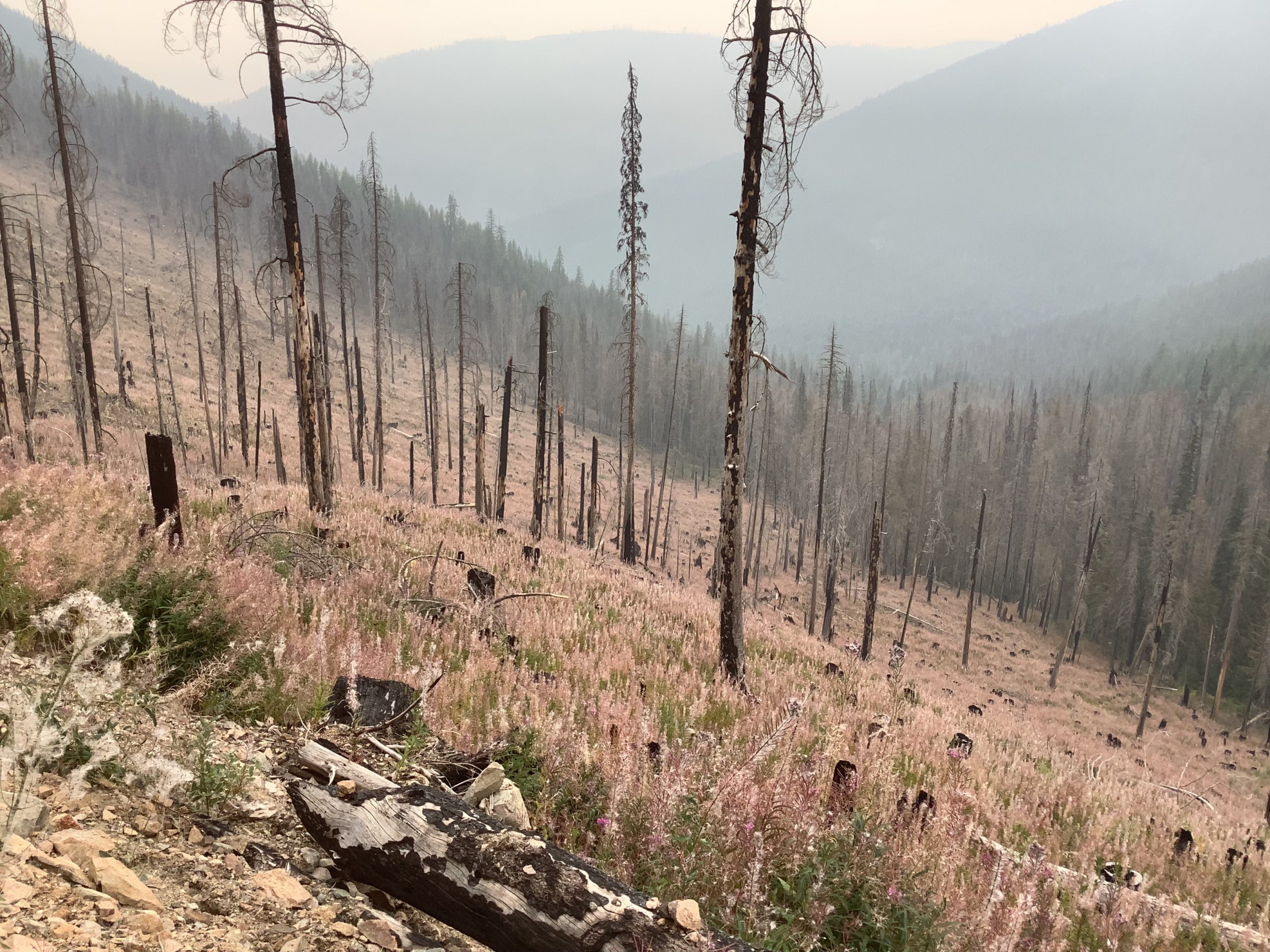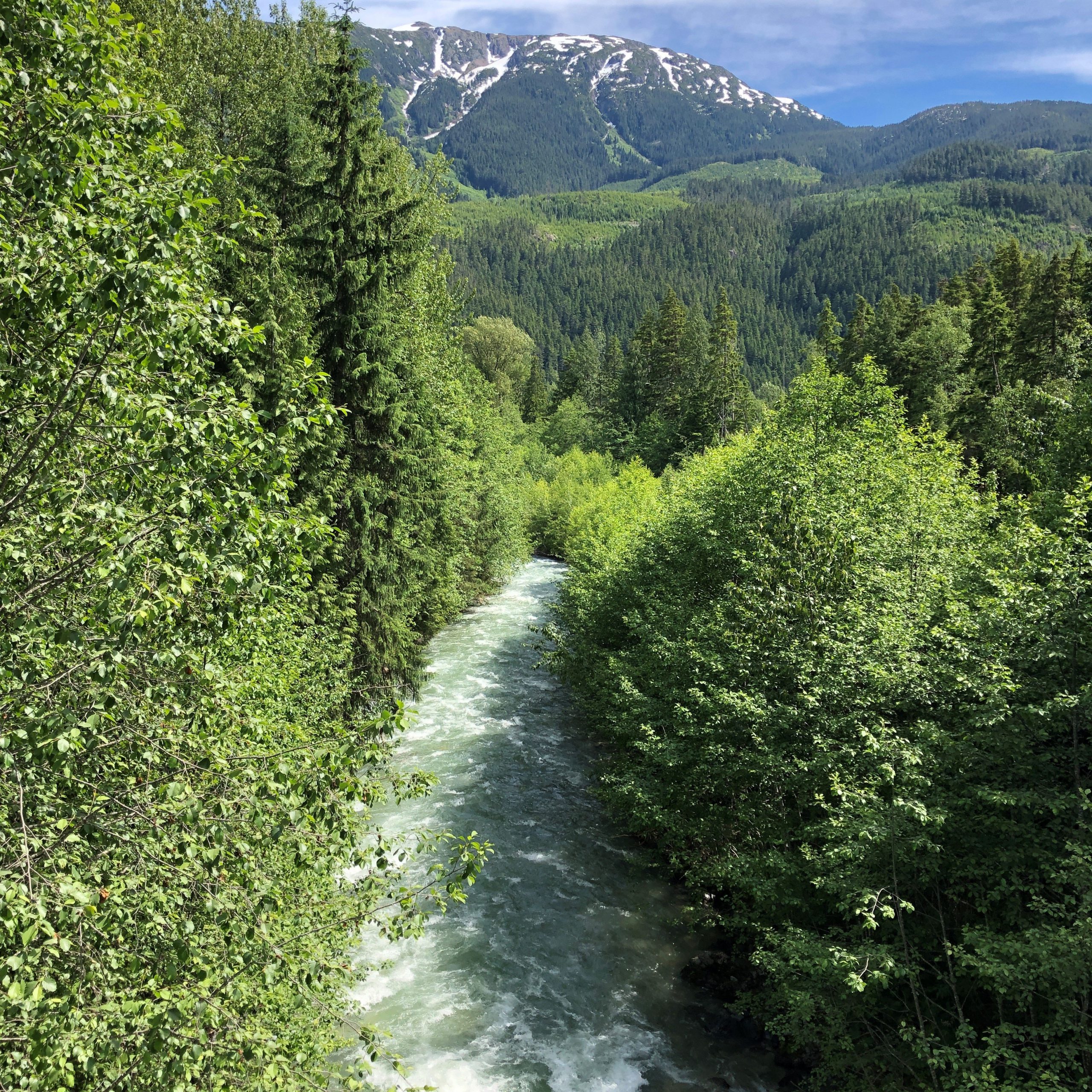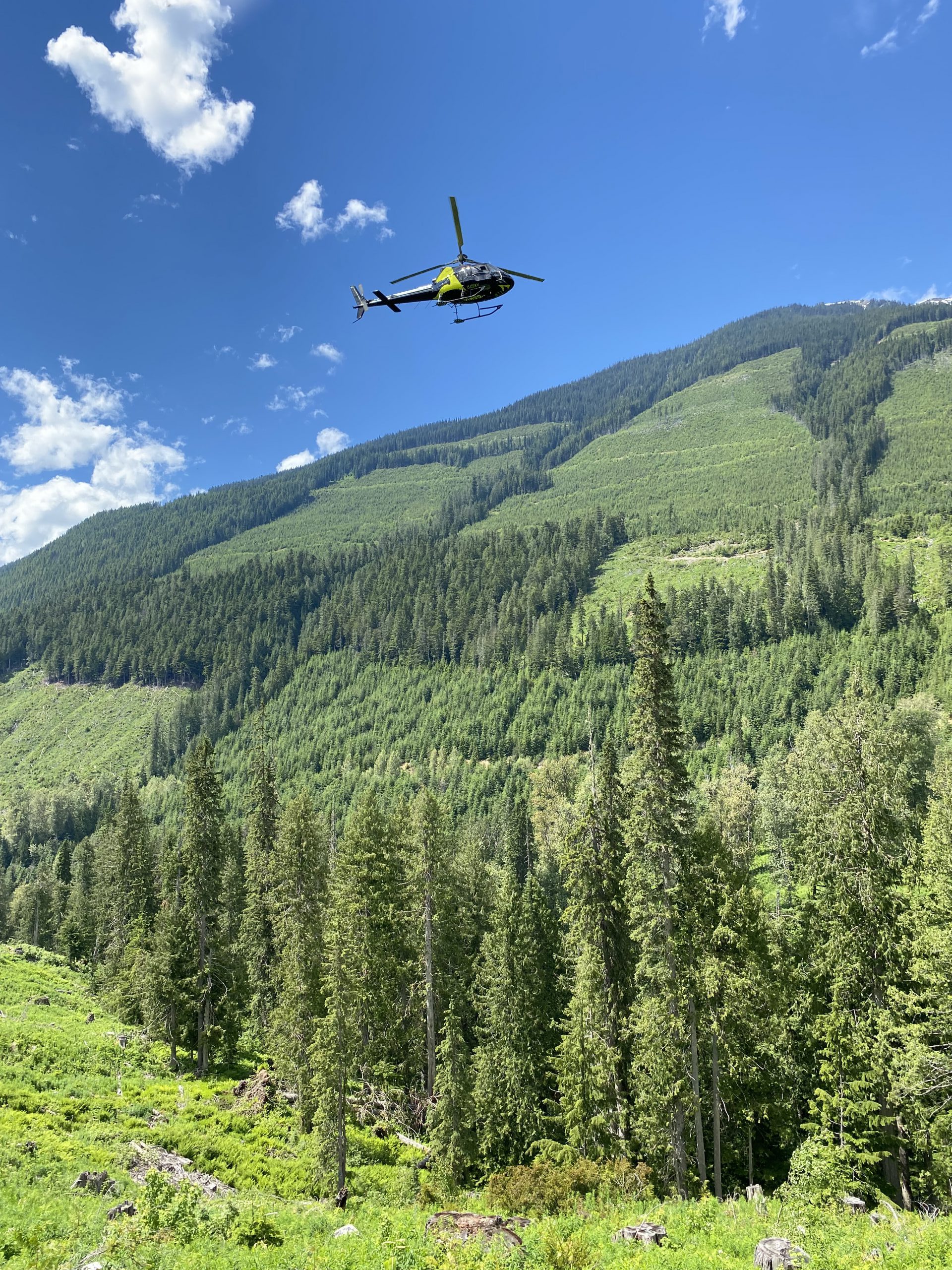 Auditors have been out in the field this summer, assessing compliance with forest practice requirements. In June, field work was completed near Revelstoke and Terrace.  These two audits looked at the BC Timber Sales (BCTS) program and timber-sale licence holders in the Selkirk and Okanagan Shuswap Natural Resource District portions of the Okanagan-Columbia Business Area and in the Coast Mountains Natural Resource District portion of the Skeena Business Area.
An audit of Canfor in the Mackenzie area was postponed after a wildfire broke out in the audit area shortly before we were scheduled to begin field work. That audit will be delayed until the fall to allow the Wildfire Service and Canfor to deal with the forest fire situation uninterrupted.
In August we audited the Cheakamus Community Forest near Whistler and in early September, we looked at Kalesnikoff Lumber's forest licence in the Arrow timber supply area near Castlegar.
While initial field work for these audits is now finished, there is still analysis and further information gathering to be completed. The audit reports should be ready for public release sometime this winter.
Later in September, the Board will audit Haida-owned TAAN Forest LP's activities on TFL 60 and forest licence to cut A87661 on Haida Gwaii. Our final two audits for this year will look at forest licence in the Skeena Stikine Natural Resource District and range practices in the Quesnel Natural Resource District – something the Board has not looked at for a number of years.
Watch our website and social media channels or subscribe to get the audit announcements and final reports direct to your inbox.
New Work in Progress Adapting Forest Practices for a Changing Climate

As part of the Board's focus on climate change and its implications for forestry/range practices, staff conducted an extensive literature review and compiled a library of climate research and publications, which includes close to 300 articles that directly relate to forest and range practices in BC. This work has provided the Board with a current and relevant understanding of climate change adaptation options relevant for BC. A lot of the options backed by the scientific community are in fact well known practices to BC's forest professionals, but what might be common practice in one area of BC might come as a big change for another. We've compiled some of these options and will be sharing this information in the coming year, as we implement our strategic priority of preparing for the future by addressing topics that will drive future forest practices.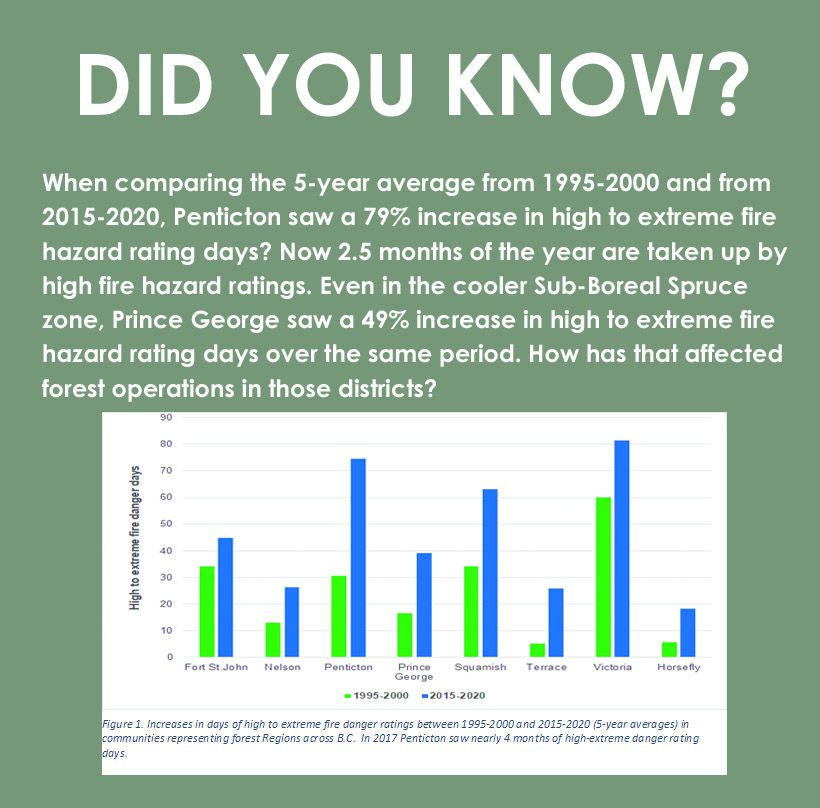 People Welcoming New Staff
NATHAN MURRAY
In May, Nathan joined the Board as the new General Counsel. Before joining the Board, he worked at the Ministry of Forests, Lands, Natural Resource Operations and Rural Development as a legal support for ministry staff and delegated
decision-makers. He previously worked in the Vancouver office of the federal Department of Justice where he focused on civil litigation and administrative law. Nathan has a BachelorofLaws(LLB) degree from the University of Victoria.
MATTHIAS SPLITTGERBER
Matthias joined the Board in June, as a Manager of Audits & Investigations in the Complaint Investigations program. Prior to joining the Board, Matthias worked at PricewaterhouseCoopers providing funding delivery services to the Forest Enhancement Society of BC and the Land-Based Investment Program. He also co-managed a multi-year sustainability audit program focused on assuring deforestation-free supply chains in Africa, the Americas, Asia and Europe. Matthias also worked at MonticolaForest Ltd. managing private forestland in the Kootenaysand the BC coast. Matthias is an alumnus of the Transatlantic Forestry Master's program, with forestry graduate degrees from the University of Freiburg (Germany) and the University of British Columbia. He is a Registered Professional Forester.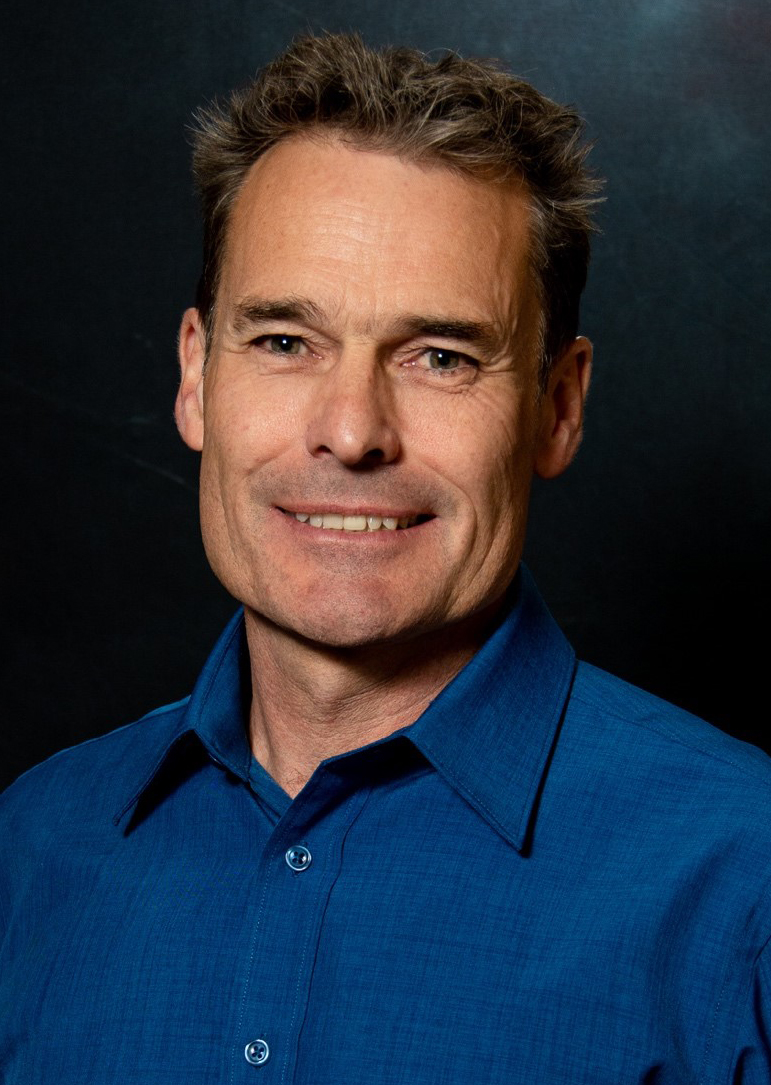 GEOFF RECKNELL
Geoff joined the Board at the end of August as the new Executive Director. Geoff comes to the Board from the Ministry of Forests, Lands and Natural Resource Operations and Rural Development where he was the Regional Executive Director for operations in Skeena Region since January 2019. Previously he served for 8 years as the Regional Executive Director with the Ministry of Indigenous Relations and Reconciliation for the North Area. Geoff has an extensive background in forestry, natural resource management, and Indigenous relations. He has a degree in Natural Resource Conservation from UBC and is a Registered Professional Biologist.
Retirements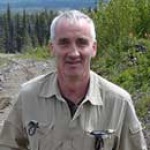 BEST WISHES GLEN!
Glen retired from the Board in March 2021. Glen was the first investigator hired by the Board in 1995 and worked in the Board's Complaint Investigation program ever since. Before joining the Board, Glen worked for the Forest Service, and retired with a total of 35 years in the BC Public Service. Glen's contributions to the Board's work are innumerable and his knowledge and experience will be greatly missed. We wish you the best in your well-deserved retirement Glen!
HAPPY RETIREMENT DAVE!
At the end of July, Dave retired after 9 years as Executive Director at the Board and over 40 years working across BC in the forest sector. During his time at the Board, he led the staff through many changes, serving under three different Board Chairs and multiple Board members. Dave is planning to spend more time with his grandchildren and travelling with his wife Kate. We wish him the all best in his retirement.